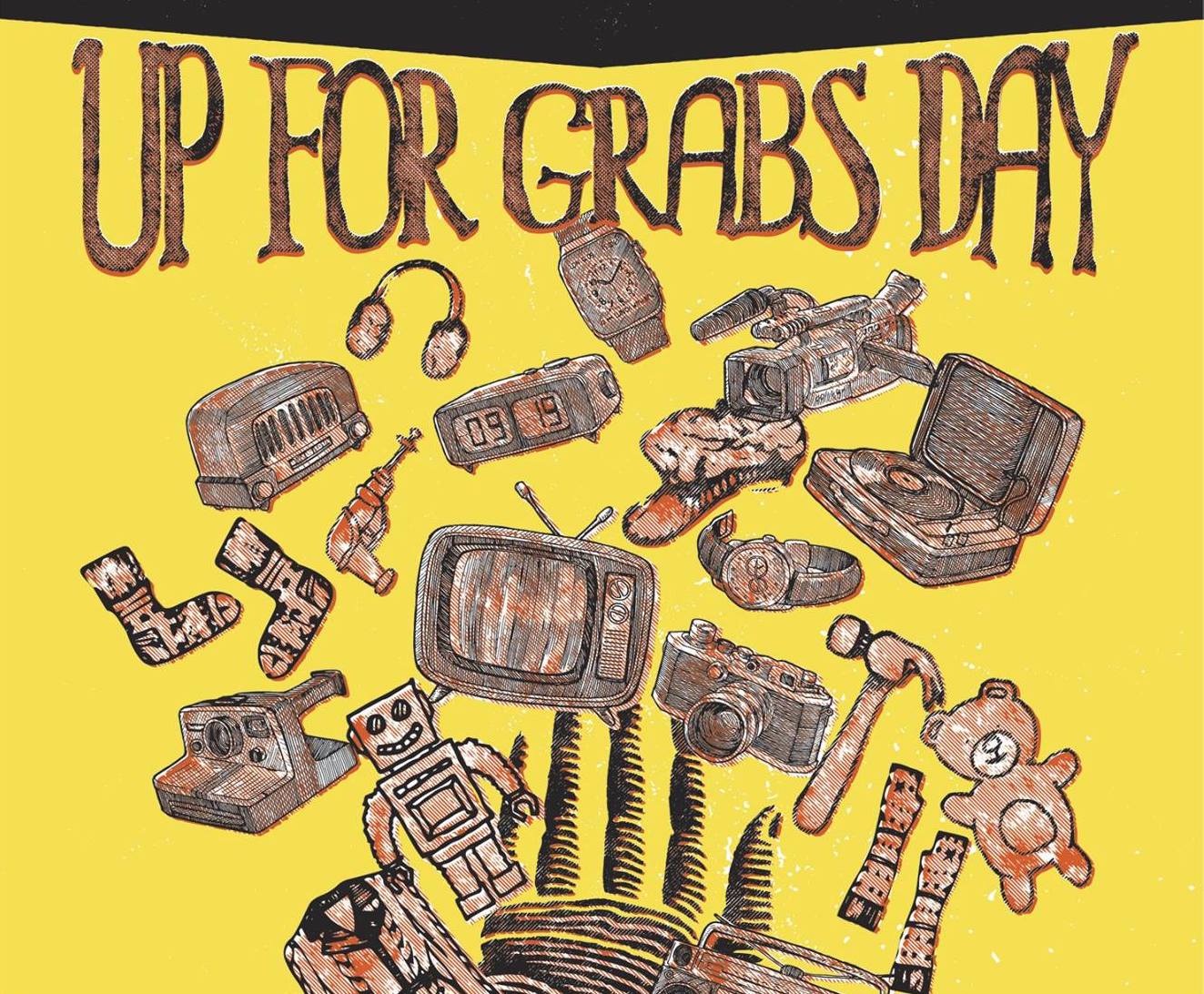 Up For Grabs Day is an annual community swap meet located at NorthChurch, 4222 Hamilton Avenue. Clean out your cabinets and closets of items you no longer need but still can be useful to others.
Join your neighbors for this fun, fast-paced, casual event to build community and save reusable goods from the landfill!
As always, Up for Grabs Day is a completely free event. The price of admission is at least TWO CLEAN, USABLE ITEMS, but feel free to bring a truckload – the more good stuff, the better, but please no TVs with tubes.
Sort your own stuff onto tables by category, and then you're free to take home whatever you need. Come back as many times as you like during the event, as long as you bring more usable items to share.
Please remember that items at Up For Grabs Day are for personal use only and are not for resale or profit.