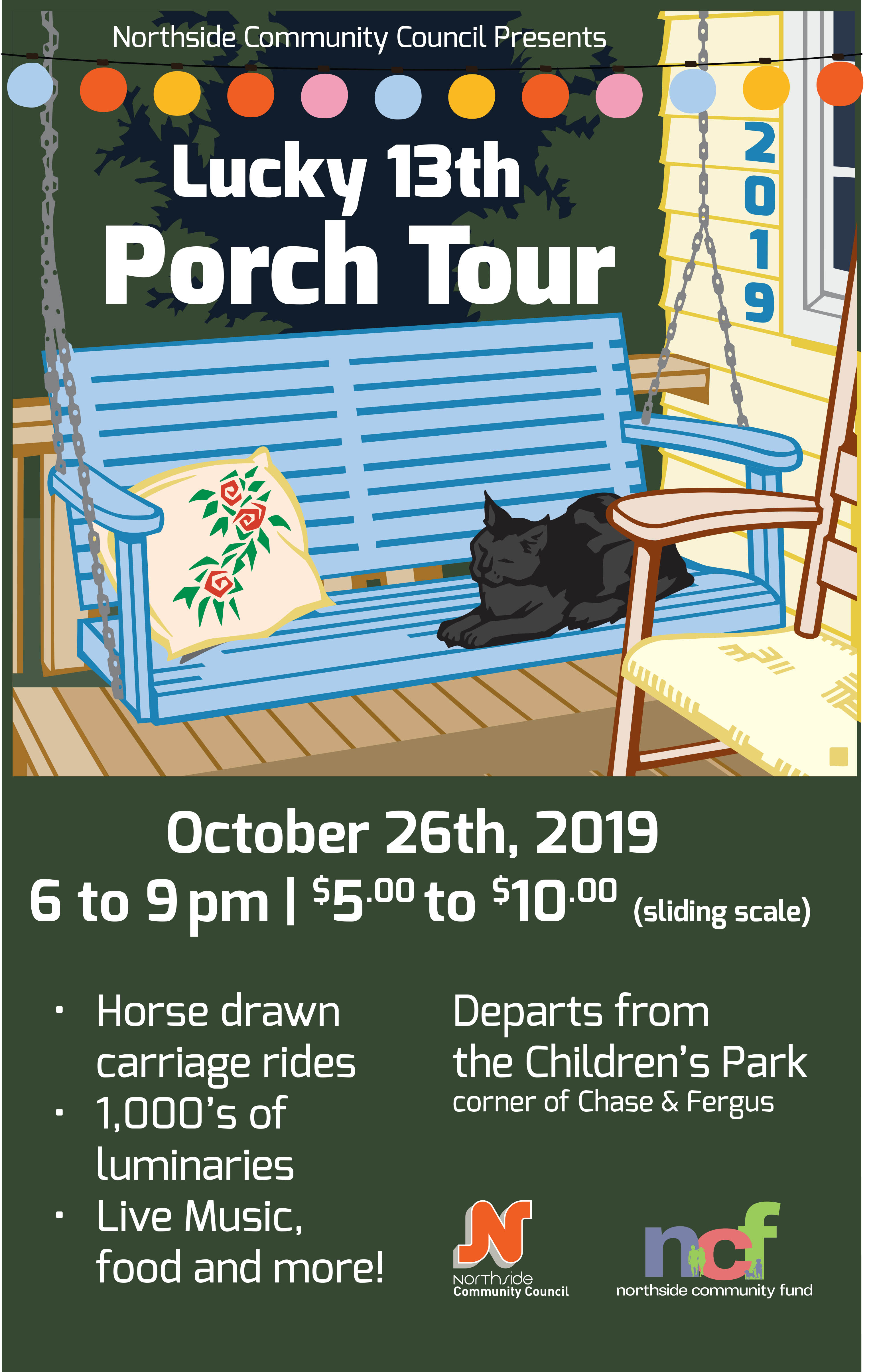 The Northside Community Council, supported by the Northside Community Fund, presents the Northside Porch Tour every other year. This year, approximately 150 houses are on Porch Tour route, see the map below for the planned route for 2019.
Meet in the Children's Park, corner of Chase Avenue and Fergus Street, 6pm-9pm on October 26th, for live music, food, and take a horse-drawn carriage ride along the porch tour route, lined with luminaries.
Feel free to decorate your own porch to join in the spectacle!