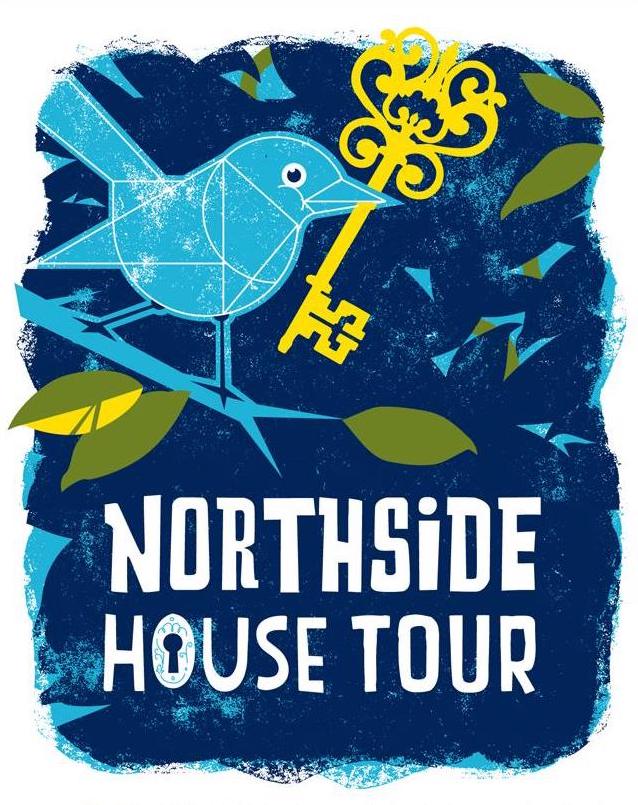 The Northside House Tour, now in Its 17th edition, has a special focus this year on accessible houses and universal design. At least four of the homes on this year's tour will be accessible to people with mobility challenges, to spotlight innovations and ideas, as well as to make the tour an event everyone can attend.
Since its start in 1990, the Northside House Tour has delighted and surprised guests who join the tour of private homes of selected Northside residents. Each year up to a dozen homes are chosen for integrity of architecture, unique design, and personal flair. The tour is held each even-numbered year in conjunction with the Northside Community Council.
The 2018 tour takes place Sunday, September 30th, 12pm-5pm. Tickets are $15 in advance and $18 the day of the tour.
From elegant Victorians, to Mid-Century Modern homes, to cutting-edge LEED-certified homes, the Northside House Tour typifies the diversity and unique beauty of the neighborhood that's been dubbed "a casually hip destination" by The New York Times, and "the It Girl of Cincinnati neighborhoods" by Cincinnati Magazine.
While the increasingly desirable neighborhood has made headlines for its rising home values and destination venues for dining, drinking, and music, the volunteer-run Northside House Tour underscores the community spirit and DIY ethos – its "funk and swagger," to quote City Councilman P.G. Sittenfeld, that remain intact. This year the Northside House Tour will feature several houses with accessible design and amenities. It's a natural highlight, because diversity and inclusion have long been cornerstones in the neighborhood.
"Among the many exciting things about living in Northside are the inclusiveness and creativity of those who live here," says Megan Fitzpatrick, co-chair of the 2018 tour. "So it's not surprising that people are innovatively adapting period homes in the neighborhood – and building new ones – that are accessible and welcoming."
FOR MORE INFORMATION, as it becomes available, you can follow the Northside House Tour Facebook page, https://www.facebook.com/NorthsideHouseTour.