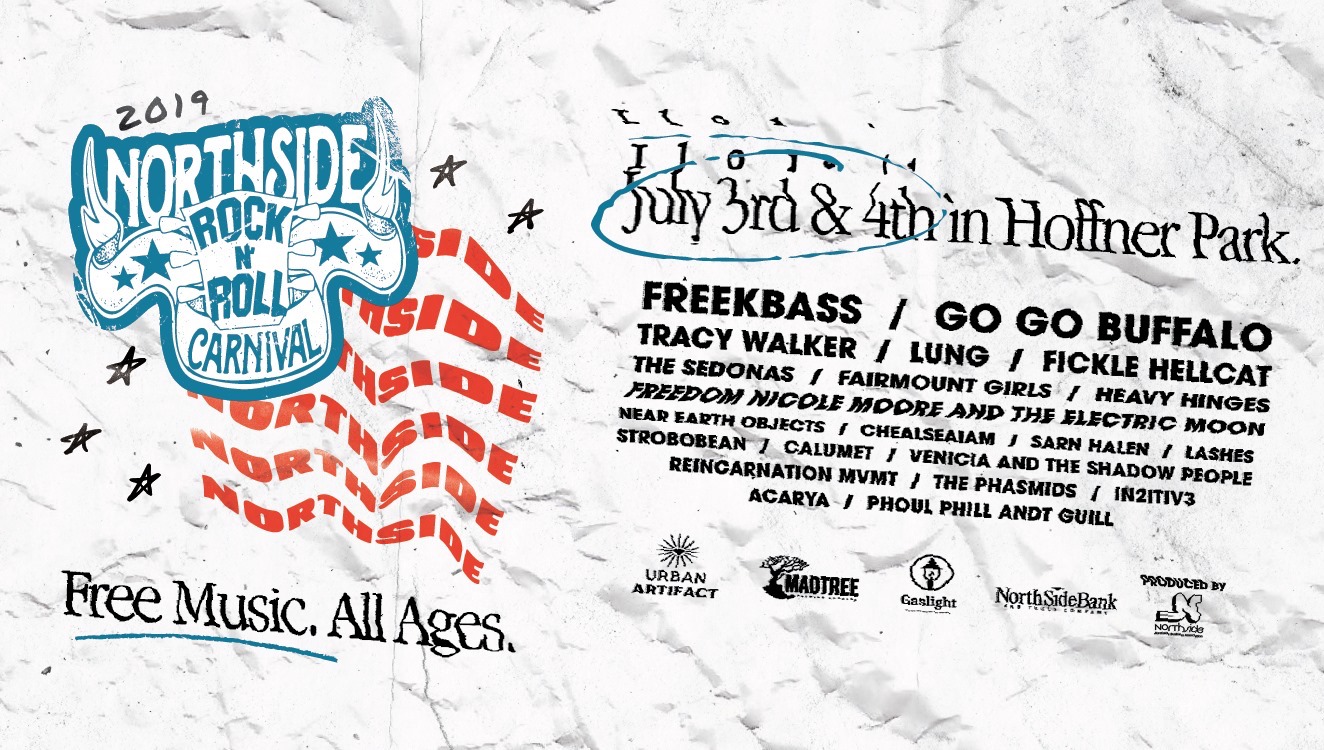 Northside's biggest annual community events are coming up quickly!
THE NORTHSIDE 4th OF JULY PARADE starts at noon on Thursday, July 4th 2019, from the northern boundary of Northside at Hamilton Avenue and Ashtree Drive, and travels south on Hamilton Avenue all the way to Hoffner Park. Hamilton Avenue will close along the parade route approximately 10 minutes before parade starts, so be sure to stake out your seats along the way beforehand, feel free to bring folding chairs, blankets, sunbrellas, and a picnic, or enjoy watching from one of Northside's businesses along the route. Please remember to clean up after yourself, carry out what you carry in, as well as to be respectful of private properties along the way.
The Northside Fourth of July Parade is sponsored by the Northside Community Council (NCC), and is coordinated by the NCC's Fourth of July Parade Volunteer Committee.
For more info or to register a group for the parade visit http://northsidejuly4.com
THE 2019 NORTHSIDE ROCK N ROLL CARNIVAL takes place July 3rd and 4th in Jacob Hoffner Park, at the corner of Hamilton Avenue and Blue Rock, featuring live music on two stages, children's activities, lots of local beer, food trucks, and a carnival side show, and ADMISSION IS FREE!
Wednesday, July 3rd, the carnival begins at 4pm and ends at 1am.
Thursday, July 4th, the carnival resumes just before the parade at 11am and close at midnight.
The Northside Rock n Roll Carnival is produced by the Northside Business Association, and is sponsored by:
Urban Artifact
MadTree Brewing
Gaslight Property
North Side Bank & Trust