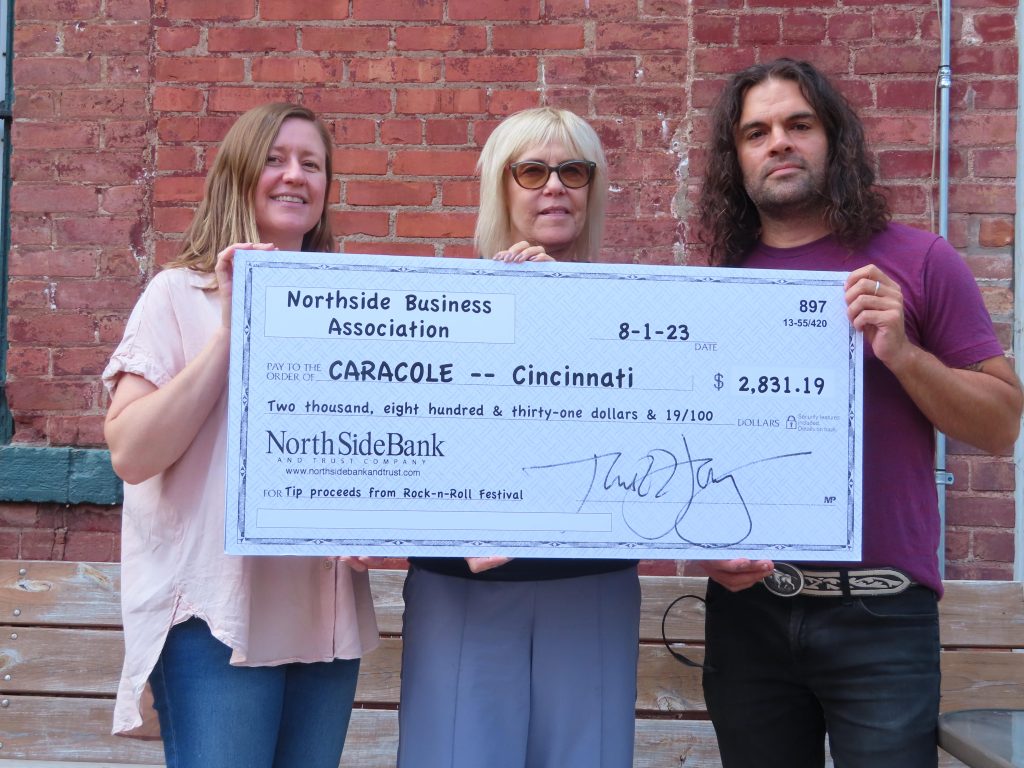 For the second straight year, the Northside Business Association has donated the "tip money" generated during July's Northside Rock'n'Roll Carnival to a local nonprofit. During the planning stages of the festival, the NBA Board decided to donate this year's tip money to Caracole, an organization dedicated to positively changing lives in the fight against HIV/AIDS through prevention, housing and care. The group chose Caracole because the political rights of the LBGTQ community have been under political threat. Thanks to this year's generous festival supporters, NBA presented a check to Caracole for $2,831.19.
Last year's contribution of $2,929.00 was donated to Planned Parenthood Southwest Ohio to help empower people to make private, informed decisions about their reproductive lives and sexual health. As long as the festival continues to at least break even with expenses and income, the NBA Board hopes to continue donating the "tip money" to a worthy cause.
Cheers to all who donated. It makes the lights of Northside shine brighter!