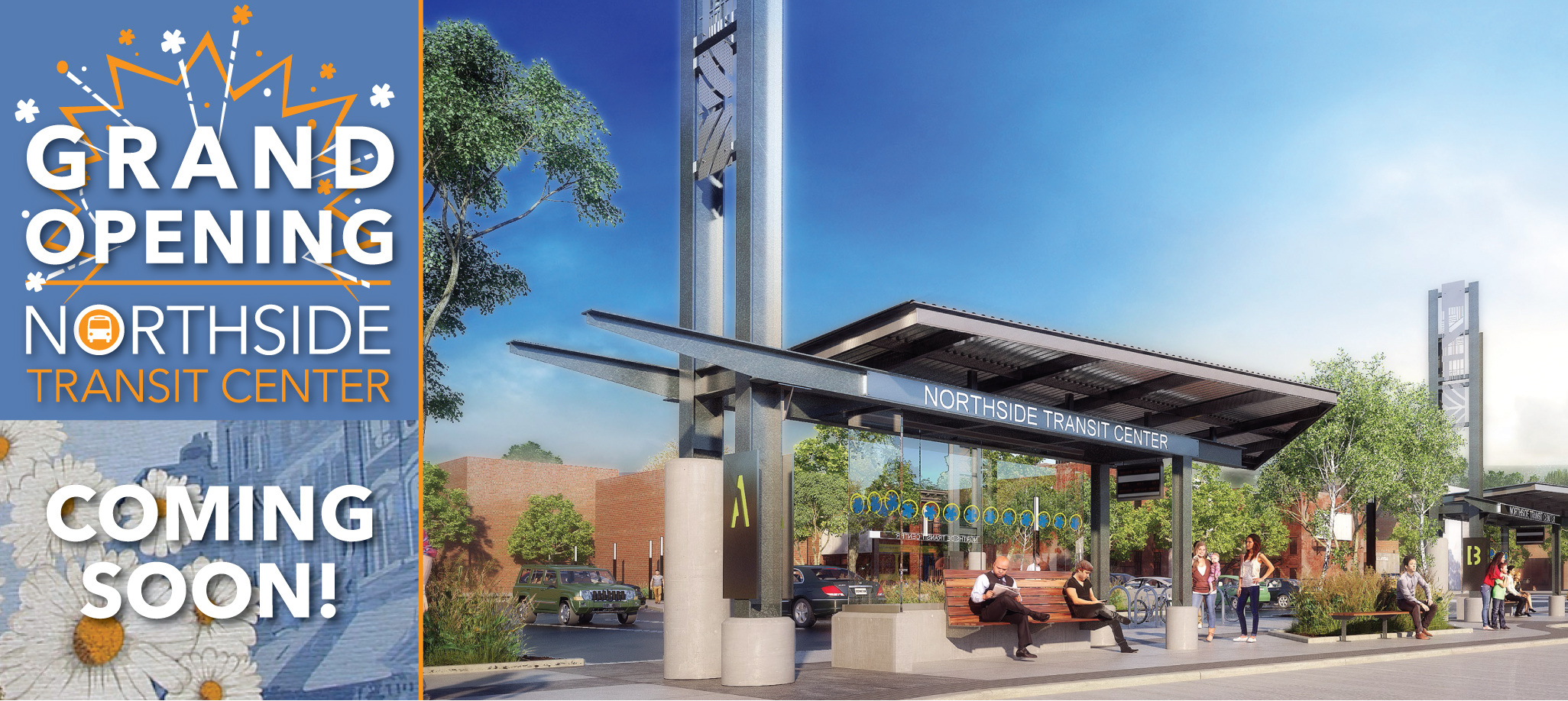 The newly constructed Northside Transit Center is nearing completion, with a Grand Opening scheduled for Tuesday, October 6! Due to the pandemic, the event is closed to the public, so will be live streamed via Facebook from the Cincinnati Metro account beginning at 10:30am, and featuring the ribbon-cutting ceremony, and a special performance by the Tracy Walker Band.
Following the livestream, the transit center will be open to foot traffic from 12pm-1:30p.m. (masks required). This is your chance to come walk through the center and receive a tote bag with commemorative items, while supplies last!
STARTING OCT 7, 2020, the Northside Transit Center will begin service to these bus lines :
15X Daly Express/Mt. Healthy
16 Mt. Healthy
17 Seven Hills / Mt. Healthy / Mt. Airy / Northgate
19 Colerain Ave – Northgate
20 Winton – Tri-County
23 Forest Park – Northside Job Connection
27 Northside – Casey
51 Glenway Crossing – Westwood
Riders waiting for their bus will now have access to:
• Eight boarding bays with architecturally-designed shelters
• Sheltered stop on Spring Grove
• Designated Park & Ride spaces for commuters
• Wayfinding maps, real-time screens and ticket vending machines
• Enhanced streetscaping, lighting and shelters
This project is 20+ years in the making! The transit center finally broke ground on Oct. 29, 2019, and is now opening to the public in October 2020. Northside is the second busiest transfer location in Metro's system after Government Square downtown.
SORTA secured $3.7 million for the Northside Transit Center project. This includes 80 percent federal funds, as well as local match funding. Project partners include:
• Federal Transit Administration
• City of Cincinnati
• Southwest Ohio Regional Transit Authority
• OKI Regional Council of Governments
• Ohio Department of Transportation
• Northside Business Association
• MSA Architects