LIVE MUSIC • ART OPENINGS • WORKSHOPS • RETAIL SPECIALS • FUNDRAISERS • FOOD + WINE + BEER EVENTS • COMMUNITY


The Syndicate for the New Arts & Brianna Matzke + Annie Gordon
July 18, 2017 @ 7:00 pm

-

9:30 pm
Event Navigation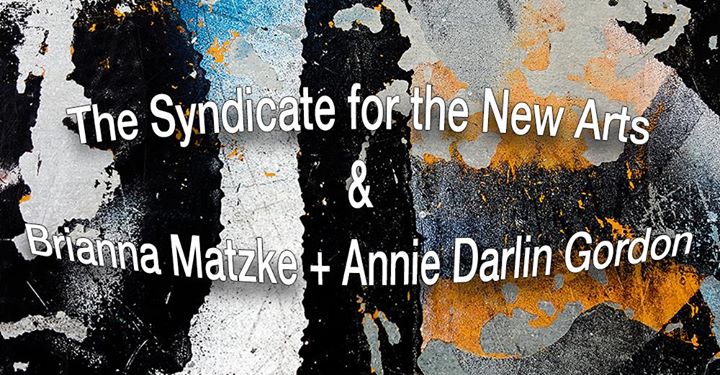 Chase Public looks forward to a night of new music performed by The Syndicate for the New Arts (Cleveland, OH) as well as a duo of pianist Brianna Matzke and flautist Annie Darlin Gordon.
–
Brianna Matzke (Cincinnati, OH) is a pianist who also wears many other hats: music educator, weird sounds fiend, Kevin Spacey fan, arugula muncher, awkward list maker. A graduate of CCM (masters and doctorate in piano performance), she teaches piano lessons at home and she is on faculty at Wilmington College. She also currently serves as president of the Ohio Music Teachers Association Southwest District. Her ongoing commissioning initiative, The Response Project, asks composers to write for the piano in response to a pre-existing artwork or idea (and was the inspiration for Chase Public's Response Project). After this concert, she will probably want to sit on the patio at Northside Tavern and drink some bourbon. Visit http://www.briannamatzke.com and http://www.theresponseproject.org for more information.
Originally from Hollywood (Florida), Annie Darlin Gordon currently lives in Cincinnati, OH where she teaches flute and clarinet (and oboe starting Fall 2017) at MYCincinnati, a free, El Sistema-inspired after school youth orchestra program in Price Hill. Annie earned her Bachelor's and Master's degrees in Flute Performance from the Oberlin Conservatory and Carnegie Mellon University, respectively. Annie's pride and joy are her two cats, of which she has 528 photos on her iPhone. Please ask her to show you pictures of her kitties. Please?
Program:
A Moment of Clarity by Judd Greenstein
http://www.juddgreenstein.com
11 Pieces by Marc Mellits
http://www.marcmellits.com​
–
The Syndicate for the New Arts is excited to present a program of new music in their Summer 2017 Rust Belt Tour. Through their recent Call for Scores, the Syndicate has created connections with composers, collaborators, and friends. Of these new connections, they have worked closely with six amazing composers this summer to develop works specifically for the ensemble.
The Syndicate is a modular chamber ensemble that is reimagining contemporary music through creative concert presentation, educational engagement, and a focus on building relationships with composers and audience members. As the ensemble in residence at the historic St. John's Episcopal Church in Ohio City, the Syndicate's team works closely with local artists and hosts visiting artists for performances, workshops, and other collaborations. Additionally, the Syndicate performs at art galleries and clubs, and runs a series of creative music workshops with the Cleveland Public Library.
Music from:
Carolyn Chen
Jonah Haven
Christian James
Anthony Vine
Bethany Younge
Carrie Zinn
Performers:
Joshua Rosner – guitar
Caitlin Mehrtens – harp
Noelle Marty – double bass
Justin Gunter – percussion
Ben Rempel – percussion
—
Chase Public
1569 Chase Ave
Cincinnati, OH, 45223
Tuesday, July 18
Doors 7:00
Performance 7:30
Free, $5-10 donation strongly suggested
BYOB, respectfully. Disrespectful B will be shunned with great contempt.