LIVE MUSIC • ART OPENINGS • WORKSHOPS • RETAIL SPECIALS • FUNDRAISERS • FOOD + WINE + BEER EVENTS • COMMUNITY


Talkin' Music
December 5, 2017 @ 7:00 pm

-

10:00 pm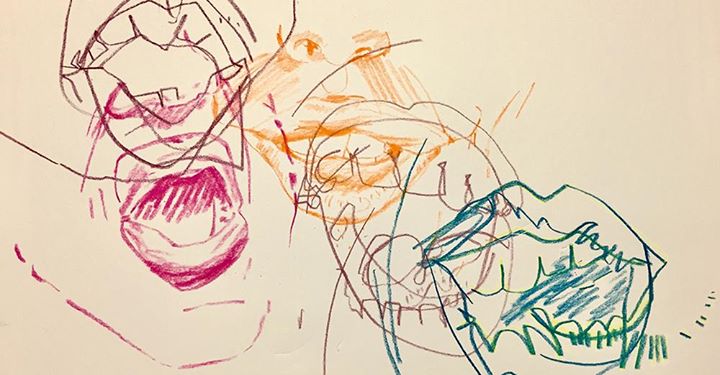 Talkin' Music is a performance exploring the sound of scripted words.
The idea.
Writers and actors know the rhythm and order in composed words. Media like cartoons, plays, and radio news reports are all written to be heard, but they hold such different music in them. What makes these sounds pleasing?
And what happens when these melodies are in the hands of musicians?
The prompt.
Our musicians have been tasked with the following:
1. Choose an audio clip of a person speaking written words.
2. Compose an original piece of music containing the melody and intonation of the speaking.
The musicians.
Ashley Greathouse – Ashley A. Greathouse is a Ph.D. student in musicology at the University of Cincinnati's College-Conservatory of Music, with current research interests in eighteenth-century music, rock, and heavy metal. She is a soprano and an active instrumental performer on bassoon, clarinet, harp,and piano.
Zach Larabee – Zach Larabee is a percussionist based in Cincinnati, Ohio. He performs both improvised and composed material in a variety of styles and genres. He received his Masters in Percussion from The University of Cincinnati's College Conservatory of Music. In addition to his solo work, Larabee performs with the experimental sound trio Knee Play and the rock and roll band Sky Hank and Heady Weed. Above all else, he believes that making music should be fun, and that everyone should get to define that for themselves.
Eva Patterson – Eva Patterson writes songs in attempt to take dark feelings more lightly. Melody and wordplay focused, their influences are often in arias from Italian operas or tunes from mid century musicals studied over some years of vocal lessons. She's currently studying gender and sexuality at UC, figuring out how to run her vintage clothing storefront, and playing the four-big-string-thing with Invitation To Love, a 3-piece band tentative about accepting love or invitations of any kind.
Deborah Clark Colón – Laugh, and the fiddle laughs with you. Deborah Clark Colón has played her way across ten time zones, from an Alaskan contra dance to Nashville's Music Row to a pub in the south of France. She has performed, recorded, composed, and taught Irish fiddle for over 25 years. Where next? Adventure beckons.
Join us for an evening of spontaneity and new conversations at the first Talkin' Music performance.
Talkin' Music is brought to you by Cincinnati artist Gabrielle Lanza in partnership with Chase Public. You can see other projects of Gabrielle's at artofgala.com or @gala_art on Instagram.
–
Chase Public
1569 Chase Ave
Cincinnati, OH 45223
Tuesday, December 5th
Doors 7:00
Performance 7:30
Donations Encouraged
BYOB, respectfully. Disrespectful B will be shunned with great contempt.