LIVE MUSIC • ART OPENINGS • WORKSHOPS • RETAIL SPECIALS • FUNDRAISERS • FOOD + WINE + BEER EVENTS • COMMUNITY


CP Response Project XXIV – Szymborska "Under One Small Star"
July 20, 2017 @ 7:00 pm

-

7:30 pm
Event Navigation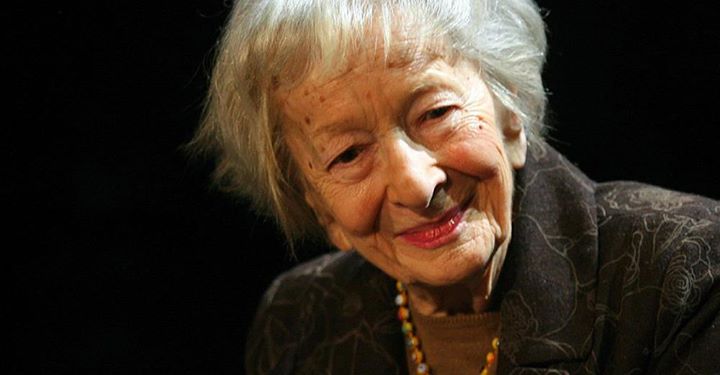 After two incredible years, it is our great honor to announce the 24th installment of the Chase Public Response Project: On July 20th, six exciting artists and thinkers have been invited to each perform ten minute responses to Wislawa Szymborska's poem "Under One Small Star," a beautiful piece in its own right; but made even more important in the context of this event- as this poem had a lot to do with the formation of Chase Public all the way back in 2010.
The respondents have been given total autonomy to respond however feels most appropriate to them; which could vary from musical performance, to poetry, dance, lecture, rant, powerpoint, game, anything.
THE RESPONDENTS//
Preeti Shastri | Biz Young
Dan Todd | Aurore Fournier
Rae Hoffman Jager | Rom Wells
& Manuel Iris
THE POEM//
UNDER ONE SMALL STAR
Wislawa Szymborska
My apologies to chance for calling it necessity.
My apologies to necessity if I'm mistaken, after all.
Please, don't be angry, happiness, that I take you as my due.
May my dead be patient with the way my memories fade.
My apologies to time for all the world I overlook each second.
My apologies to past loves for thinking that the latest is the first.
Forgive me, distant wars, for bringing flowers home.
Forgive me, open wounds, for pricking my finger.
I apologize for my record of minuets to those who cry from the depths.
I apologize to those who wait in railway stations for being asleep today at five a.m.
Pardon me, hounded hope, for laughing from time to time.
Pardon me, deserts, that I don't rush to you bearing a spoonful of water.
And you, falcon, unchanging year after year, always in the same cage,
your gaze always fixed on the same point in space,
forgive me, even if it turns out you were stuffed.
My apologies to the felled tree for the table's four legs.
My apologies to great questions for small answers.
Truth, please don't pay me much attention.
Dignity, please be magnanimous.
Bear with me, O mystery of existence, as I pluck the occasional thread from your train.
Soul, don't take offense that I've only got you now and then.
My apologies to everything that I can't be everywhere at once.
My apologies to everyone that I can't be each woman and each man.
I know I won't be justified as long as I live,
since I myself stand in my own way.
Don't bear me ill will, speech, that I borrow weighty words,
then labor heavily so that they may seem light.
ABOUT THE CHASE PUBLIC RESPONSE PROJECT//
Inspired by Pianist Brianna Matzke's "The Stockhausen Response Project," The Chase Public Response Project is an opportunity for creators and audiences to interact with art in a new way. Writers, artists, performers, and thinkers are assembled monthly to give their interpretation and share their impressions of the selected piece; they are given free range to do so by any means they choose.
ABOUT CHASE PUBLIC//
Chase Public is a collaborative space for art and assembly in the Northside neighborhood of Cincinnati. Chase Public was conceived with the intent to create an environment that could help balance consumption with creativity, individualism with collaboration, high art with honest work and plain language. Occupying a room that was previously Elyse's Passion, Chase Public hosts poetry readings, music concerts, art openings, book signings, independent theater, stand-up comedy, hotly-contested debates, collaborative art-making, radical activism workshops, crazy-ass parties, and maybe one bird fight. Mostly poetry readings.
–
Chase Public
1569 Chase Ave
Cincinnati, OH 45223
Thursday, July 20th
Doors at 7:00
Performance at 7:30
Free!
BYOB, respectfully. Disrespectful b will be shunned with great contempt.
#northsidenow