LIVE MUSIC • ART OPENINGS • WORKSHOPS • RETAIL SPECIALS • FUNDRAISERS • FOOD + WINE + BEER EVENTS • COMMUNITY


CBS (Canadian Breakfast Stout) Keg Tapping
December 8, 2017 @ 1:00 pm

-

11:00 pm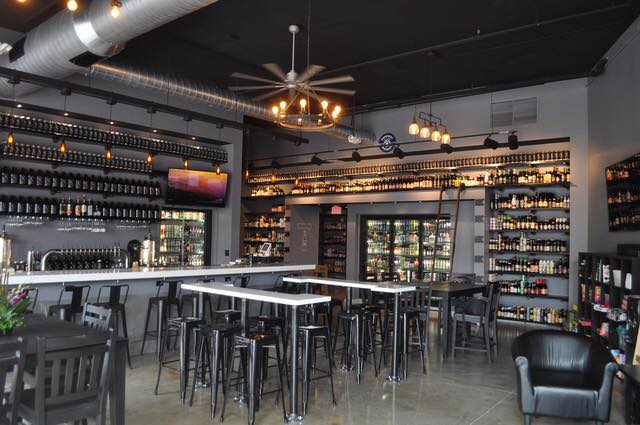 At H/G we have a passion for craft beer and we love sharing that passion & knowledge with you. We are thrilled that we are going to be able to serve up some CBS.
Join us on Friday December 8th to get your hands on some CBS and try some other awesome Founders Brewing Co. Beers.
In addition to CBS we will have the following on draft:
Backwoods Bastards – Scotch Ale/Wee Heavy. with warm smells of single malt scotch, oaky bourbon barrels, smoke, sweet caramel and roasted malts, a bit of earthy spice and a scintilla of dark fruit. It's a kick-back sipper made to excite the palate.
Breakfast Stout Nitro – It's the Oatmeal Stout you all know and love but on Nitro.
Nitro Rübæus – Fruit Beer is infused with nitrogen resulting in a creamy mouth feel that brings out the complex richness of the raspberries.
All Day IPA – An all-day IPA naturally brewed with a complex array of malts, grains and hops. Balanced for optimal aromatic and a clean finish.
We are working with CAIN-Churches Active In Northside in the month of December and will be selling raffle tickets for a chance to purchase a bomber of CBS. We will be donating all proceeds from the raffle to CAIN.
In addition, we are working with CAIN all month in collecting donations of hygiene products. We are asking for the following items if you are able to donate: Toilet paper, toothpaste, toothbrushes, tampons/pads, deodorant, shampoo/conditioner, dish/laundry detergent, soap, razors, lotion, ethnic hair care and shaving supplies. Northside NOW